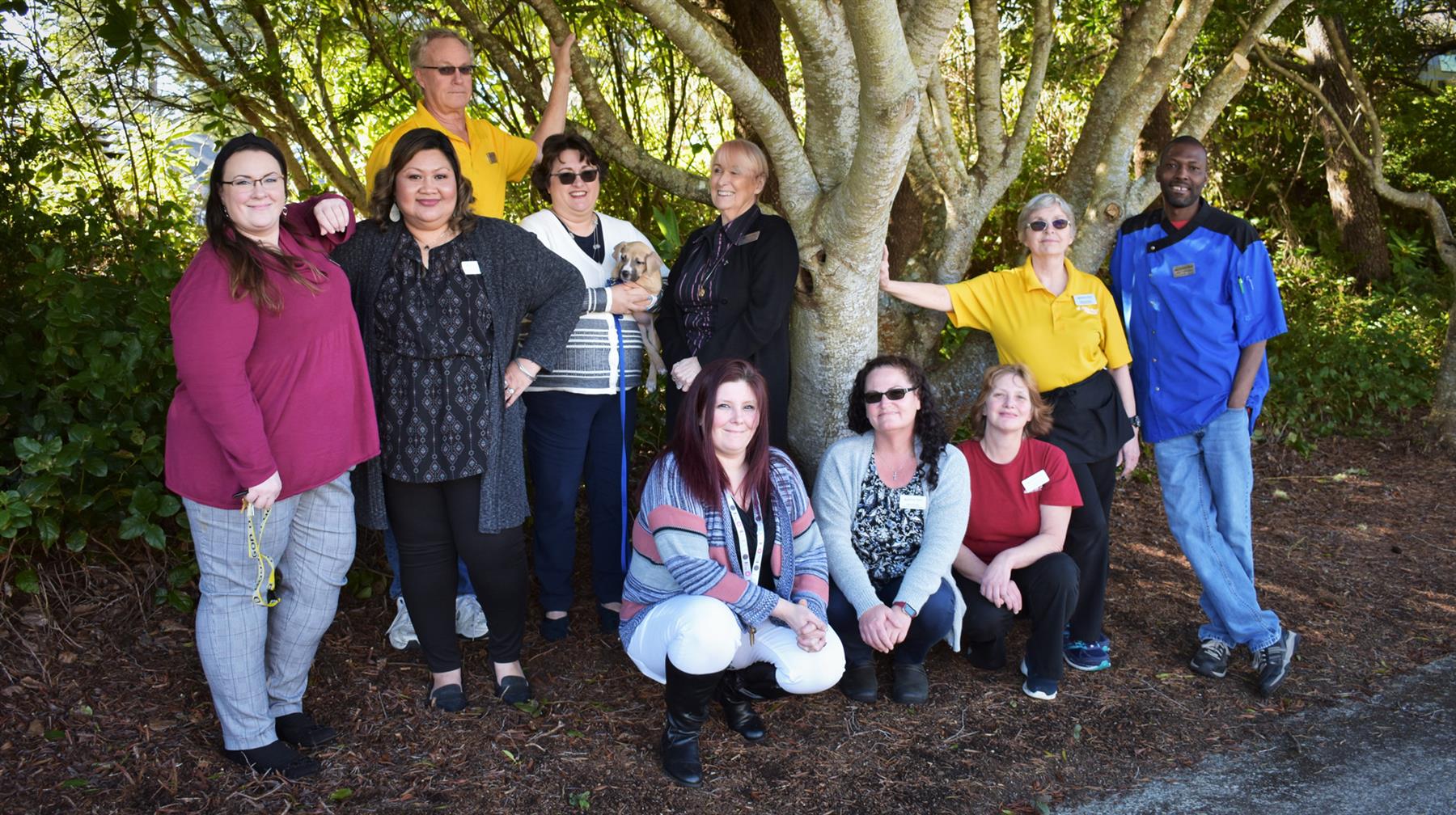 The Spruce Point Management Team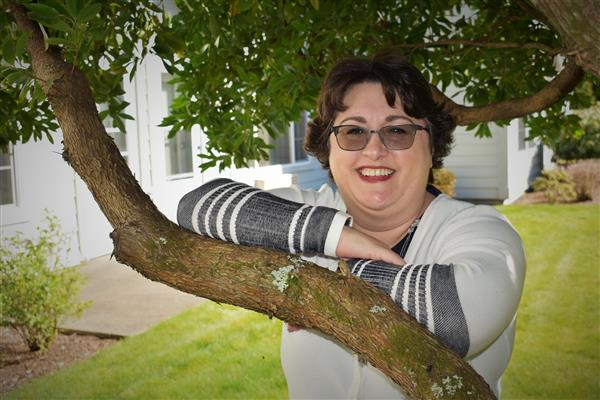 Melissa Lawrence
Executive Director
Melissa Lawrence Bio
Melissa joined Spruce Point Assisted Living as its Executive Director in November 2019, bringing with her more than two decades of experience in healthcare leadership. As Executive Director, she oversees and directs the day-to-day functions and efficient operations of the community in accordance with all Federal, State, and local regulations as well as all company policies and procedures. In this capacity, she also ensures the highest level of quality care for residents while maintaining the community's financial stability and creating a harmonious working environment for all caregivers and staff members.
Prior to joining Spruce Point, Melissa was the Executive Director of Five Rivers Retirement Community in Tillamook, Oregon. She has served as Social Services Director in the mental health and human services sector and holds a License of Administration from DHS.
When Melissa isn't serving her residents and leading her team at Spruce Point, she enjoys traveling near and far. She has been married to her husband for 20 years and has three children: Zach (25), Nathan (19), and Zoe (14).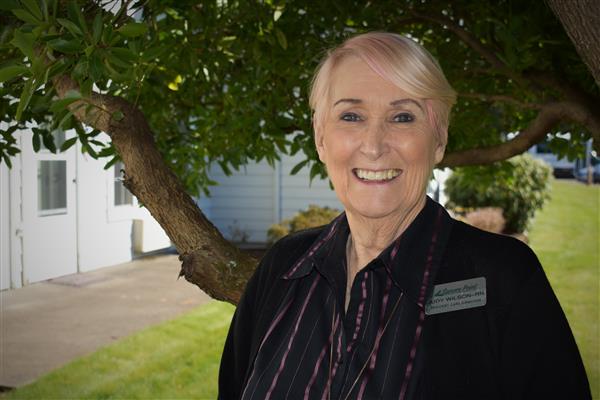 Judy Elaine Wilson, RN
Resident Care Director
Judy Elaine Wilson Bio
Judy came to Spruce Point Assisted Living as its Resident Care Director in November 2019, bringing with her more than four decades of professional healthcare experience. In the role of RCD, her primary responsibilities are to oversee all patient care by implementing care plans and orders for patient care, as well completing assessments for all residents and ensuring Survey readiness always. In doing so, it is imperative that Judy utilize her knowledge and competency to deliver this top-tier nursing care, using reason and good judgement along the way.
Prior to her arrival to Spruce Point, Judy was the Director of Nursing for an area skilled nursing facility. She is a Registered Nurse, having received her credentials from Lower Columbia College; Longview, Washington. She maintains licensure in Washington, Oregon, California, Hawaii, New Mexico, and Texas.
In her free-time, Judy enjoys sketching with charcoal, drawing, reading, and engaging in outdoor activities. She is a loving mother to many throughout the United States and is very close with all of them. Judy's husband was in the Navy affording her to travel and live throughout the United States and overseas. They are retired from the US Navy now. Today, they attend the many marathons he runs.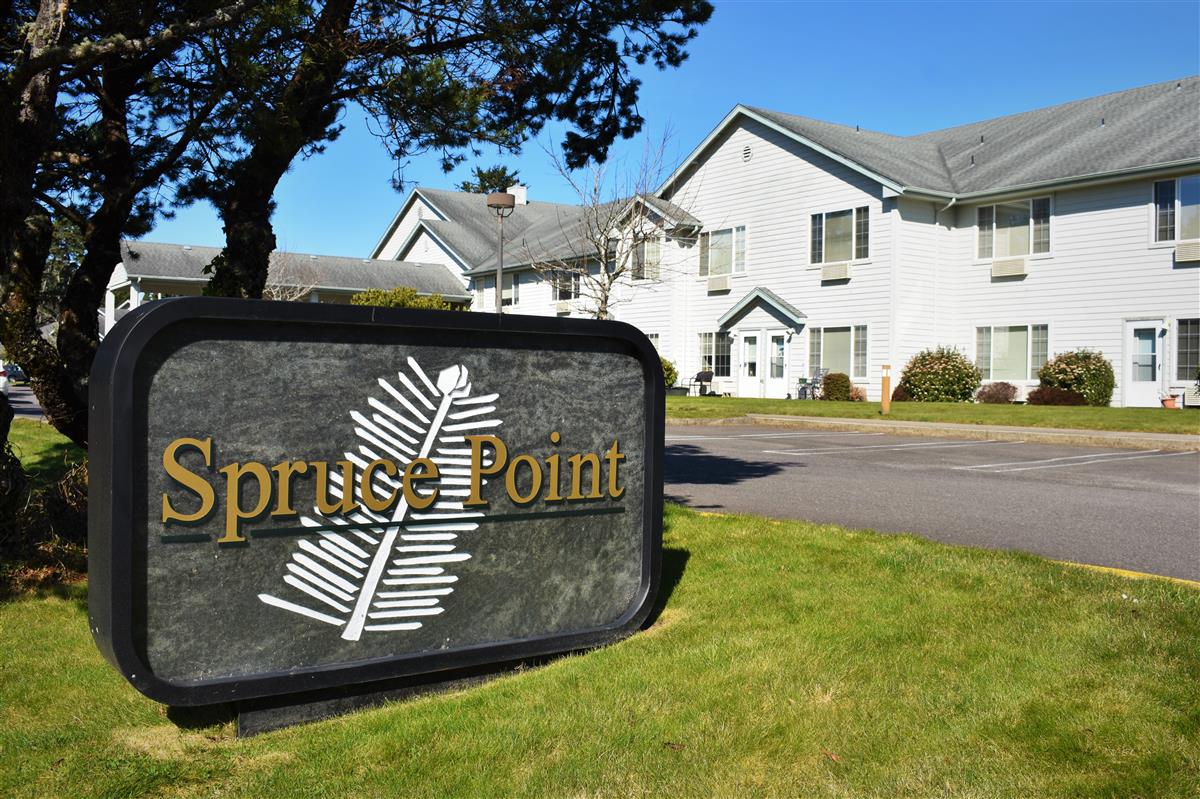 Jeremy Gray
Resident Care Coordinator
Jeremy Gray Bio
Bringing with him more than 15 years of related professional experience, Jeremy joined the management team at Spruce Point Assisted Living as Resident Care Coordinator in July 2020. In this capacity, his primary responsibilities are to provide maximum resident care to each individual residing under the Spruce Point roof. In addition, he oversees the hiring, training, supervision, coaching, and disciplinary actions of his care team members, as well as scheduling shifts and acting as a liaison between resident/family concerns and Spruce Point. Jeremy also manages and is accountable for medications as delegated by the RN on staff, creates and updates resident service plans in accordance with State regulations, and partners with the Executive Director to ensure each resident's unique needs and preferences are met.
Prior to his appointment to Resident Care Coordinator, Jeremy was employed at Spruce Point as a Medication Tech. He also worked as a Medication Tech at another area senior living community.
Jeremy studied Medicine at Lane Community College as well as General Studies at Community College of the Air Force.
When he is not working, Jeremy enjoys reading, hiking, photography, fishing, and boating. His parents reside in Hermiston, Oregon.
​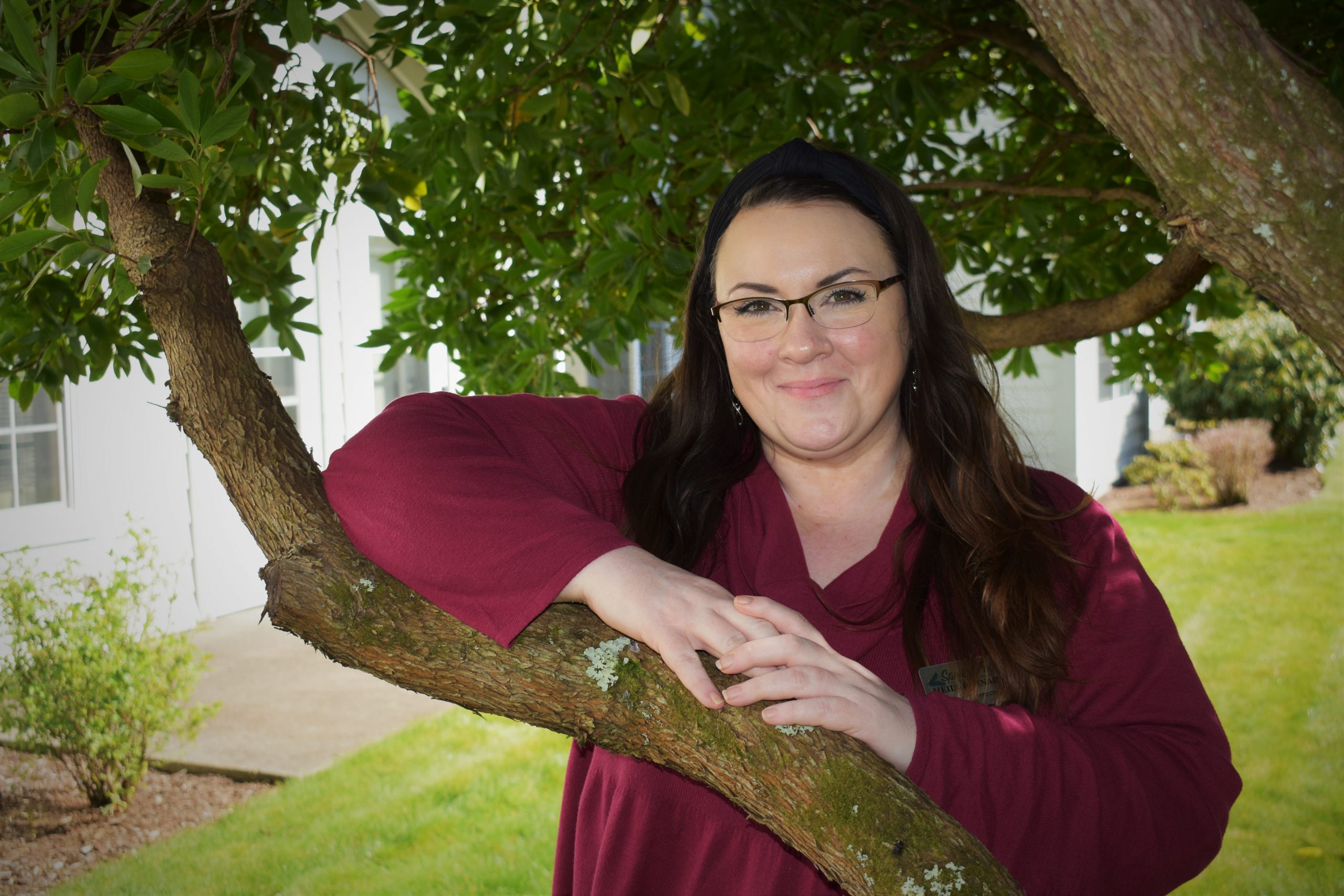 Heidi Bernard
Memory Care Program Director
Heidi Bernard Bio
Heidi joined Spruce Point Assisted Living as its Memory Care Program Director in December 2019, bringing with her more than a decade of professional experience in senior care. In this capacity, she oversees many functions from resident care to staffing concerns. On most days, she considers herself a "magician," getting to create moments of joy for her residents, staff, and families.
Prior to her employment at Spruce Point, Heidi was a Case Manager at New Horizons In-Home Care, but she began her career in senior care as a caregiver.
Heidi has a Bachelor's degree in Health Sciences and Journalism from the College of the Canyons in California. She obtained her Administrator License in 2016.
In her free time, Heidi loves beach combing and rock hunting! She also enjoys creative writing, music, and anything crafty, but her passions are Dementia and End-of-Life Care. She lives with her husband of 18 years, Dustin; her 16 year old daughter, Allison; and her 3 year old Yorkie, Mar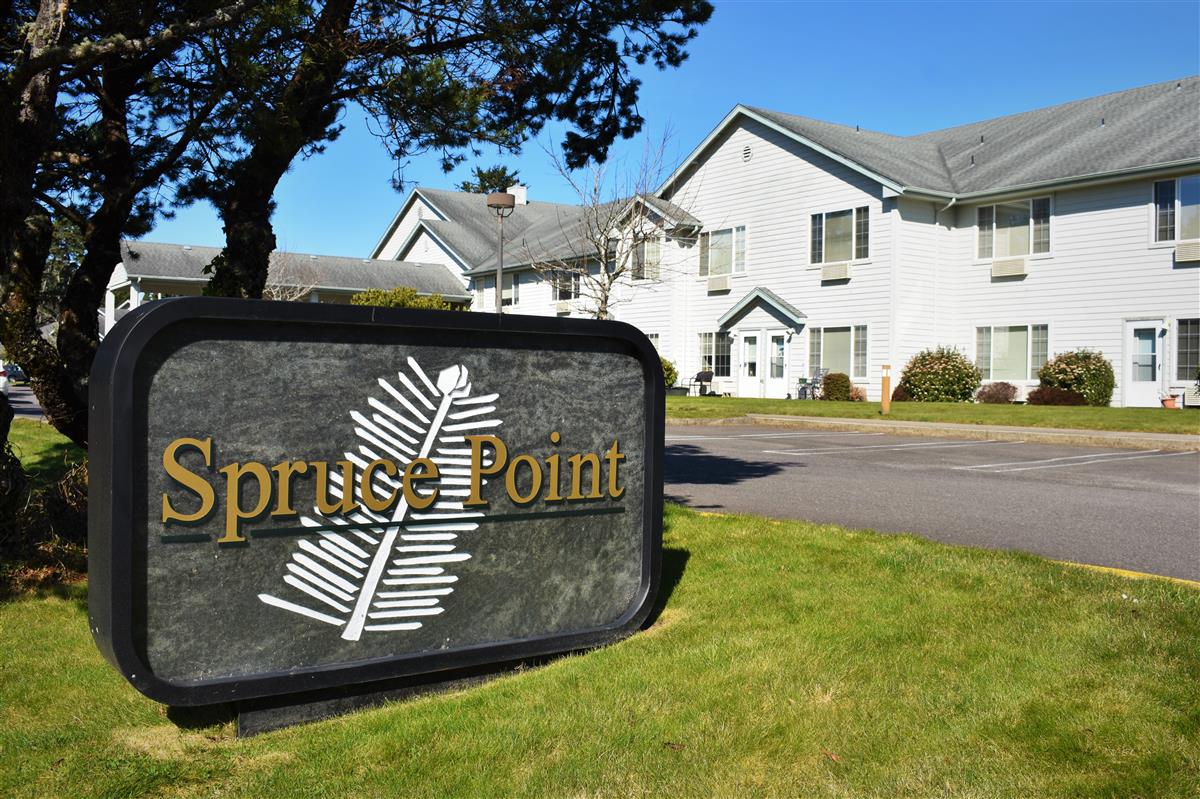 Joy DeRosa
Dietary Services Manager/Chef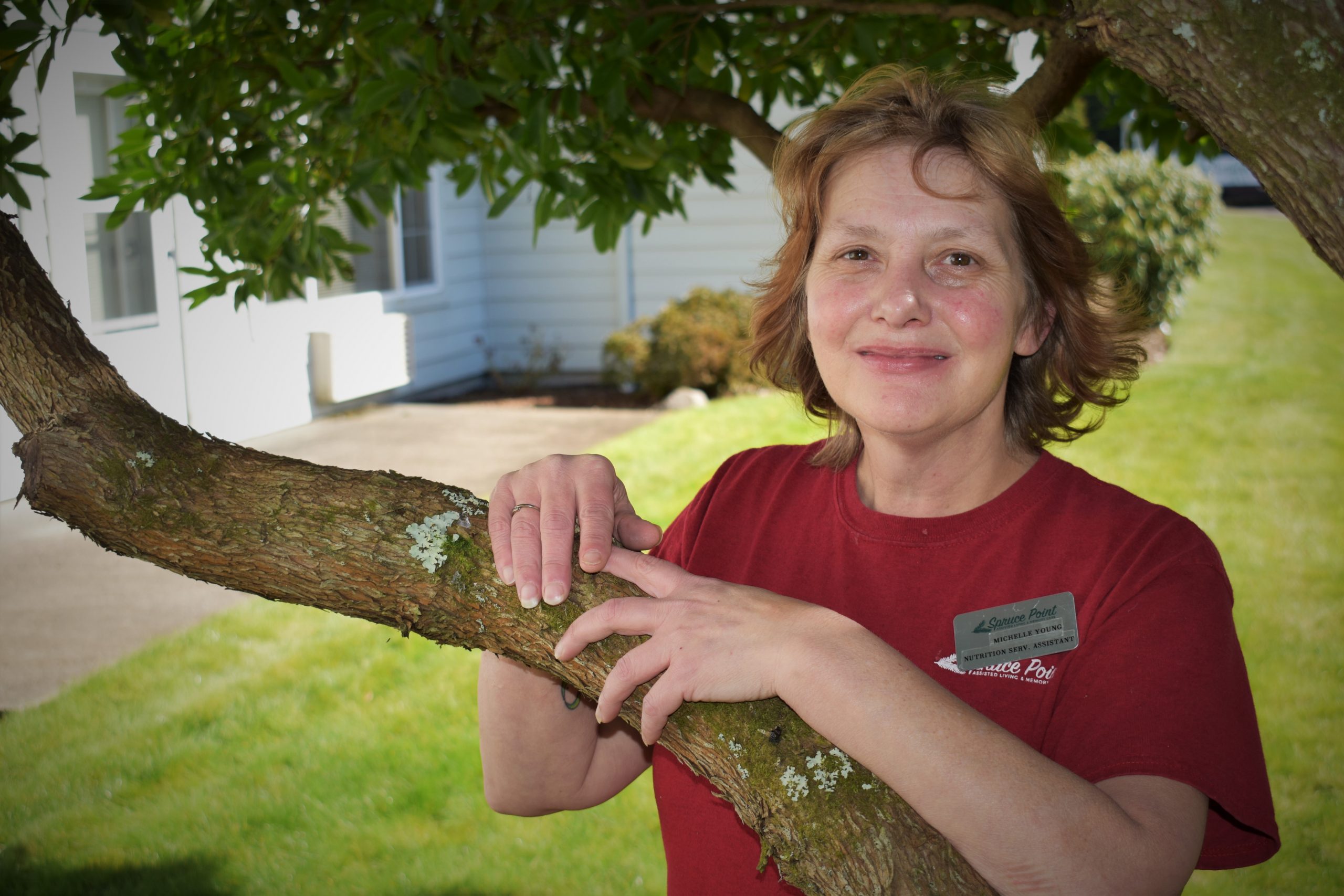 Michelle Young
Nutritional Services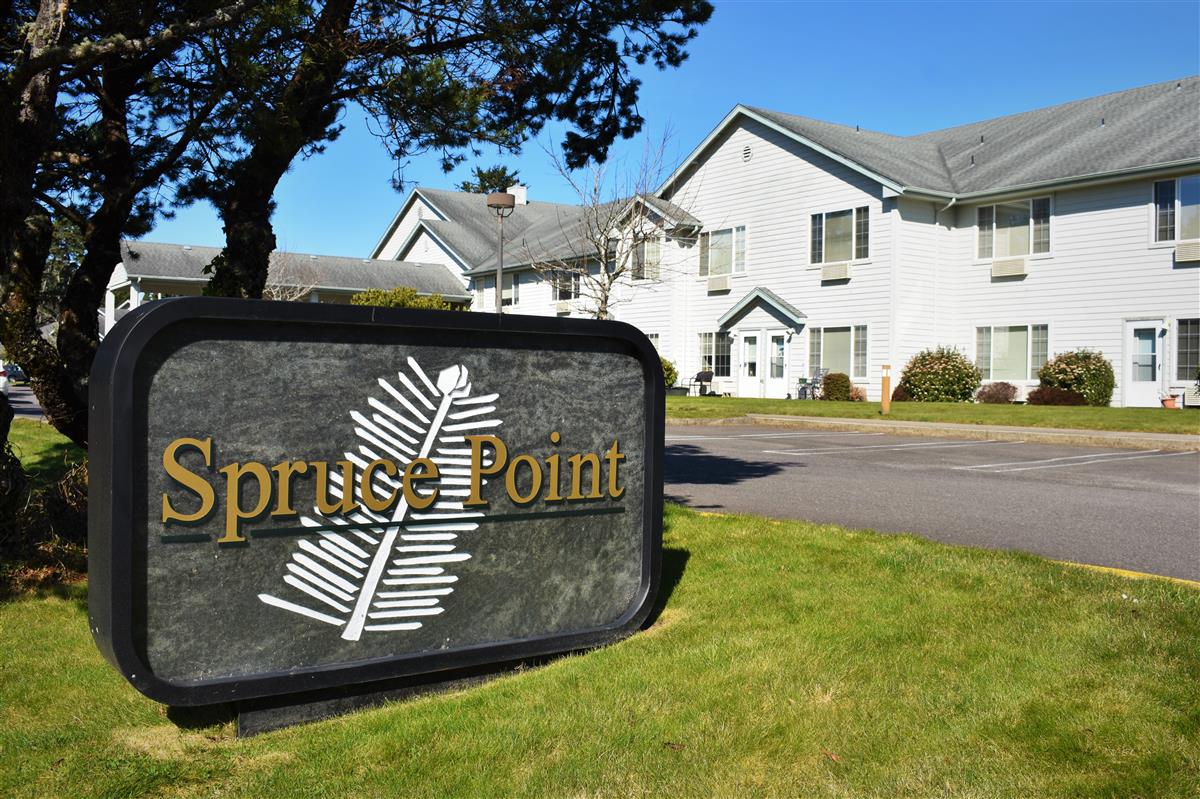 Kellie Daugherty
Life Enrichment Director
Kellie Daugherty Bio
Kellie joined the Spruce Point Assisted Living team as its Life Enrichment Director in October 2019. In this capacity, she is responsible for developing and coordinating successful, engaging, and entertaining activities and volunteer programs while also assessing each residents' unique interests, managing the department's resources and the program's ongoing needs.
Immediately prior to becoming Life Enrichment Director, Kellie worked as a Med-Aide, but she spent many years before that employed by the Disney Co. as a professional figure skater.  
In her free time, Kellie enjoys reading, gardening, family time and the Kansas City Chiefs. She is happily married to her husband and has five great children.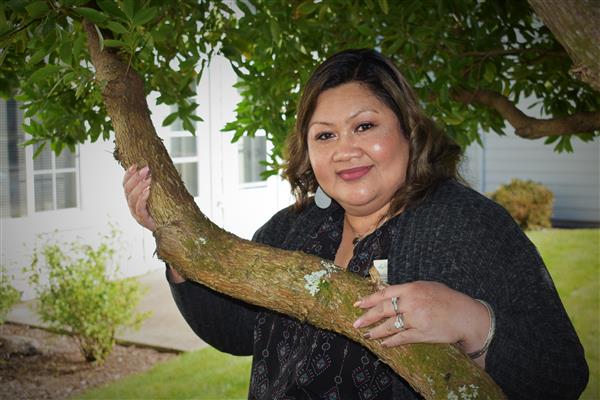 Aliitasi Tupua
Business Office Manager
Aliitasi Tupua Bio
Bringing with her more than two decades of professional experience, Aliitasi joined the management team of Spruce Point Assisted Living in December 2018 as its Business Office Manager. In this capacity, her primary responsibilities include payroll, accounts payable / receivable, account reconciliation, new hire compliance training, and human resources.
Prior to joining Spruce Point, Aliitasi gained valuable experience as a Senior Customer Service Representative for Lincare Respiratory Company, as well as various positions in administration management and accounting.
In her free-time, Aliitasi enjoys traveling with her family and supporting her children with sports. To her, family is everything! Aliitasi has been married for 26 years to her husband, Lotu. She has also been blessed with seven beautiful children and two grandsons that hold her heart dearly.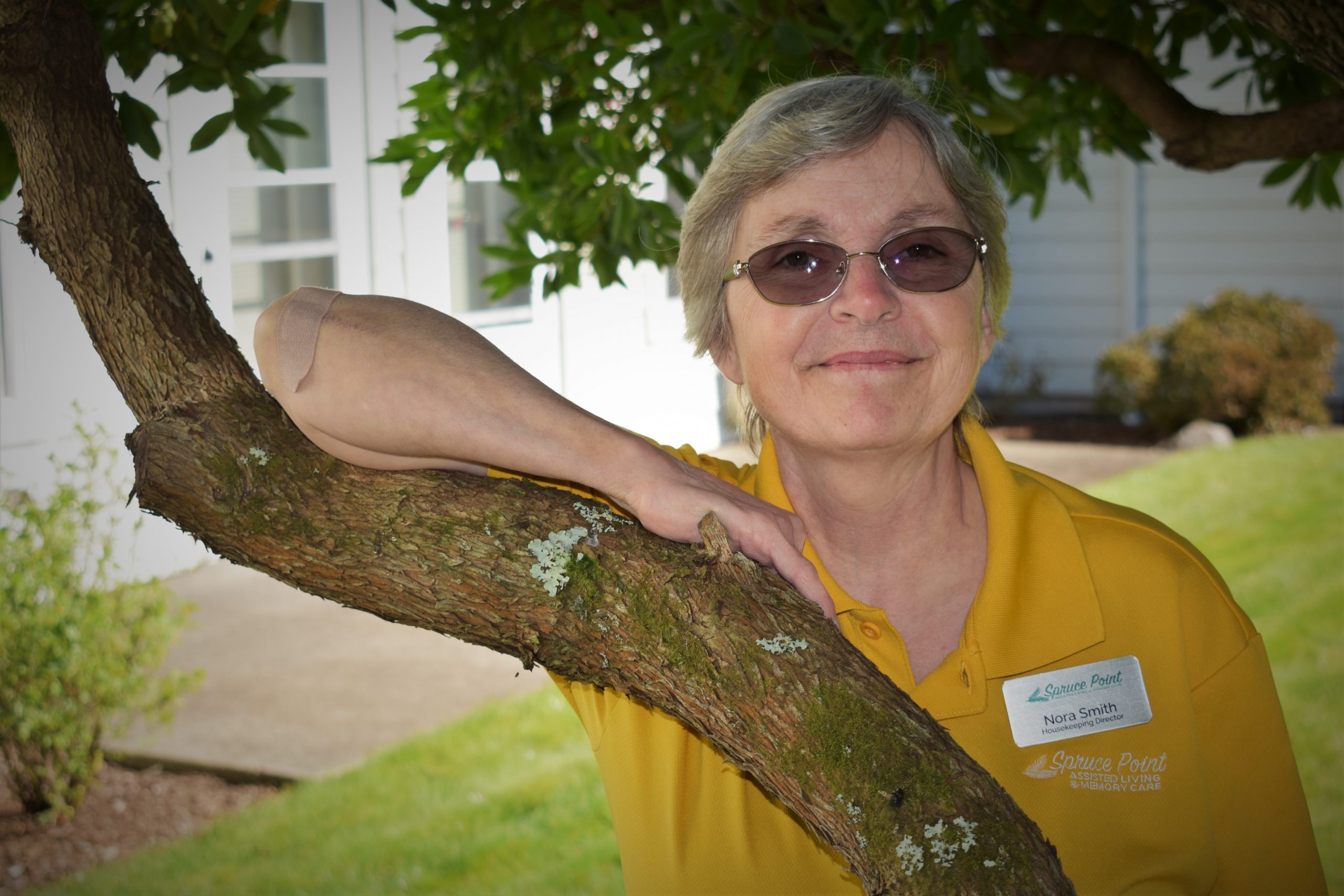 Nora Smith
Housekeeping Director
Nora Smith Bio
For more than two decades, Nora has managed the housekeeping and laundry services for Spruce Point Assisted Living as its Housekeeping / Laundry Director. She takes great pride in the management of both departments, making sure the facility floors are always well kept, rooms and public spaces are sanitary and tidy, Central Supply is appropriately stocked, and housekeepers are properly trained. Nora is highly valued by her colleagues and the residents and their families that come through the facility.
When Nora is not at work, you can often find her camping and fishing or spending time with her husband, Bruce, and grandchildren. She has two sons, Jesse and Jason.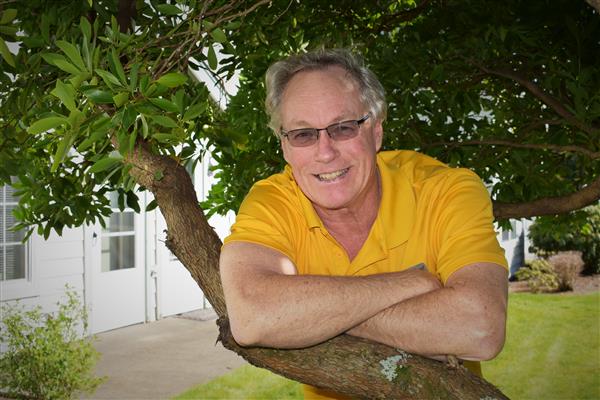 Mark Atkins
Maintenance Projects Director
Mark Atkins Bio
Since joining Spruce Point Assisted Living as its Maintenance Director in July 2018, Mark has proven to be an asset to the management team through diligent monitoring and maintenance of all facility repairs and alterations, keeping in mind regulatory guidelines, deadlines and budgetary restrictions along the way. Included within these duties is maintenance of equipment, utilities, carpet and room cleaning, and supervision of the maintenance assistant.
With three decades of professional experience, over the years, Mark gained valuable experience in a variety of industries including construction, roofing, printing, and restaurants. He has a certificate in electronics.
In his free-time, Mark enjoys playing golf, studying astronomy, and watching comedians. He resides with his wife, Jill, and his son, Kyle.
Please feel free to reach out with any questions at (360) 403-8247.  We understand this journey can be overwhelming and, at times, challenging. We are happy to assist you along the way.