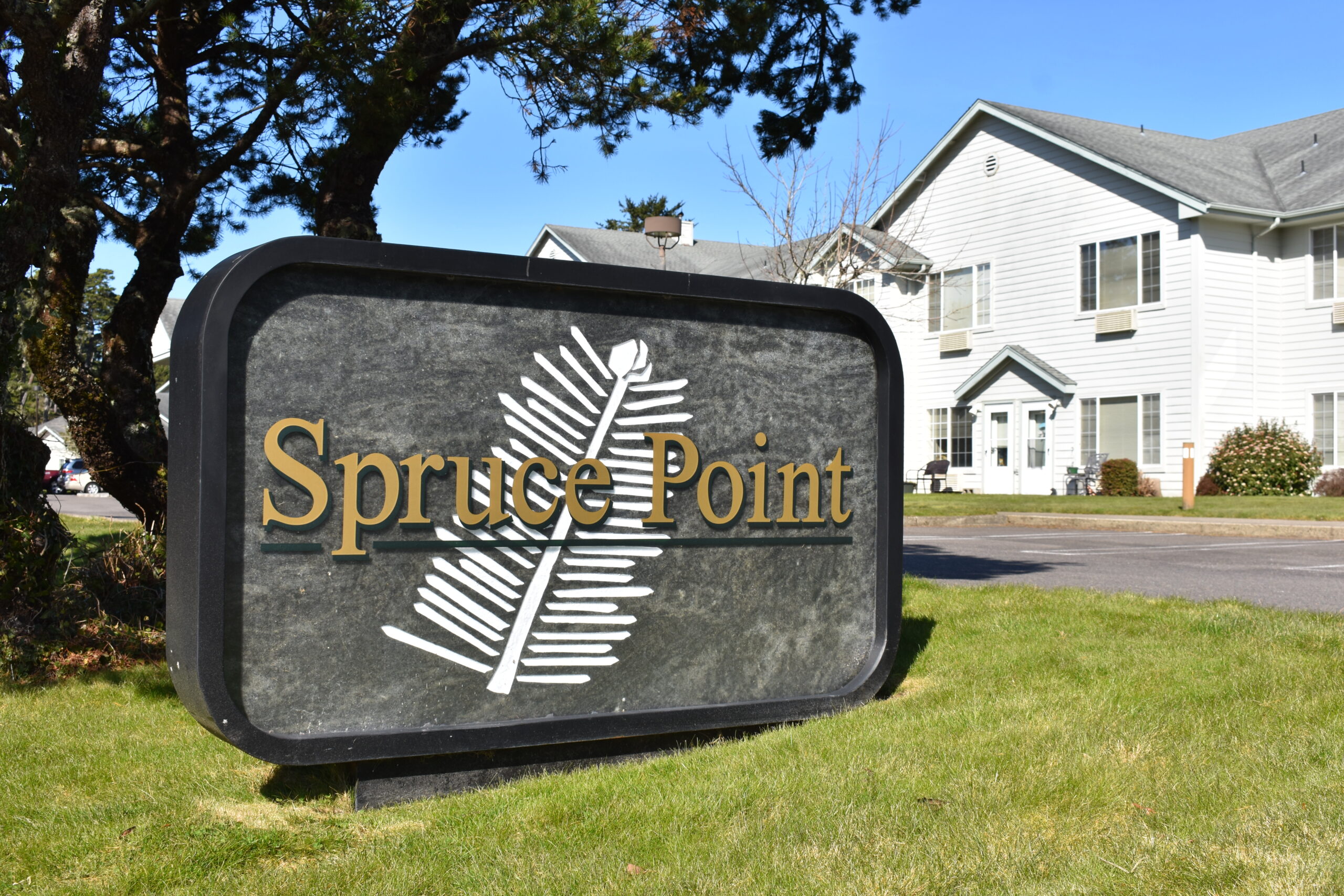 The Spruce Point Management Team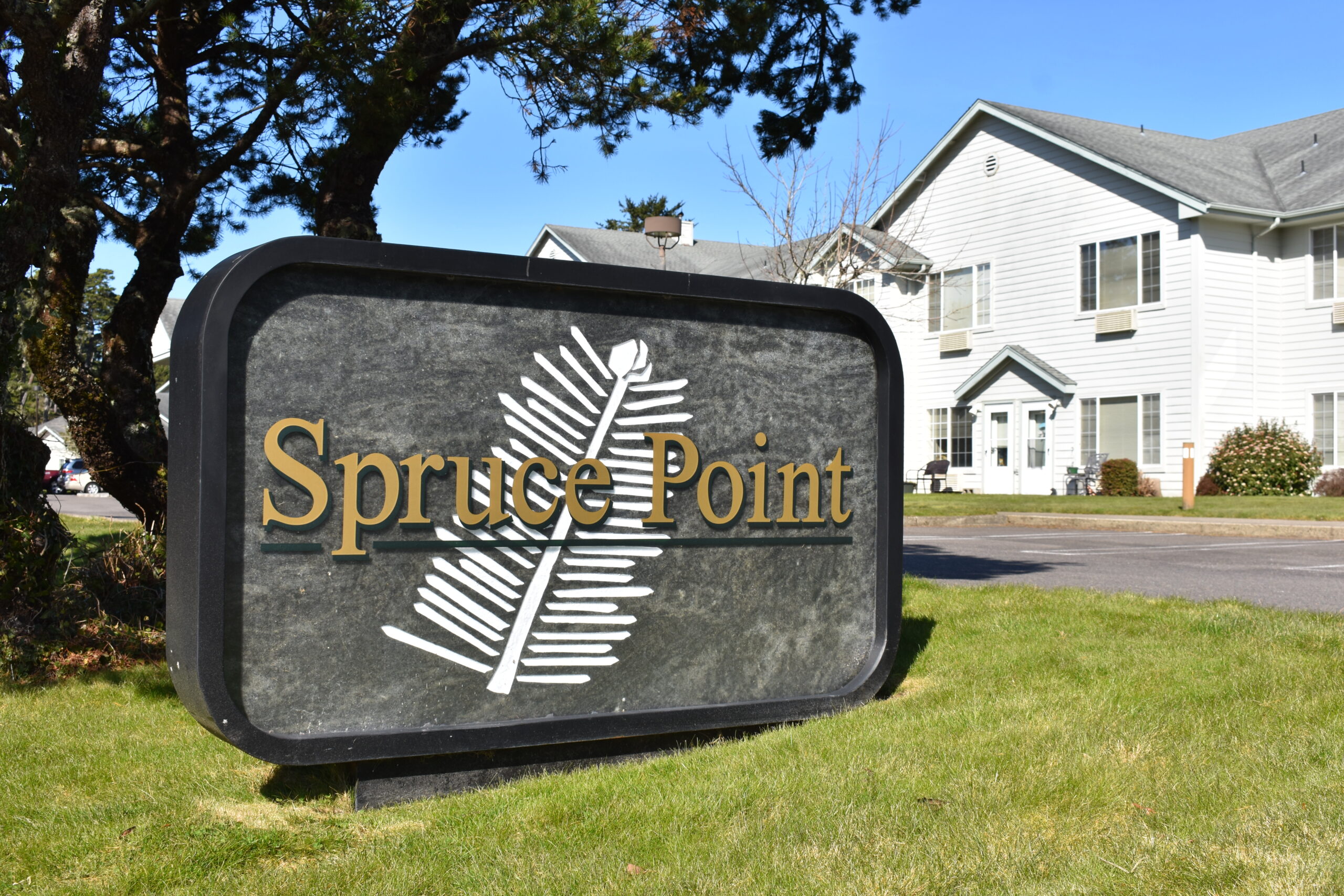 Nikki Saunders
Senior Executive Director
Nikki Saunders Bio
Nikki Saunders joined Spruce Point Assisted Living and Memory Care in 2021 as the Senior Executive Director. In this capacity, she oversees and directs the day-to-day functions and efficient operations of the community in accordance with all Federal, State, and local regulations as well as all company policies and procedures. As Senior Executive Director, she also ensures the highest level of quality care for residents while maintaining the community's financial stability and creating a harmonious working environment for all caregivers and staff members.
Prior to her arrival to Spruce Point, Nikki helped launch and execute the PACE Program for seniors in Southern Oregon as Director of the Day Center.
Originally from Arizona, Nikki loves the ocean, outdoors, and working with seniors. In her spare time, she enjoys fishing with her husband on their boat and hiking the many trails that the PNW has to offer. She has three grown children, including one who will leave home at the end of this year.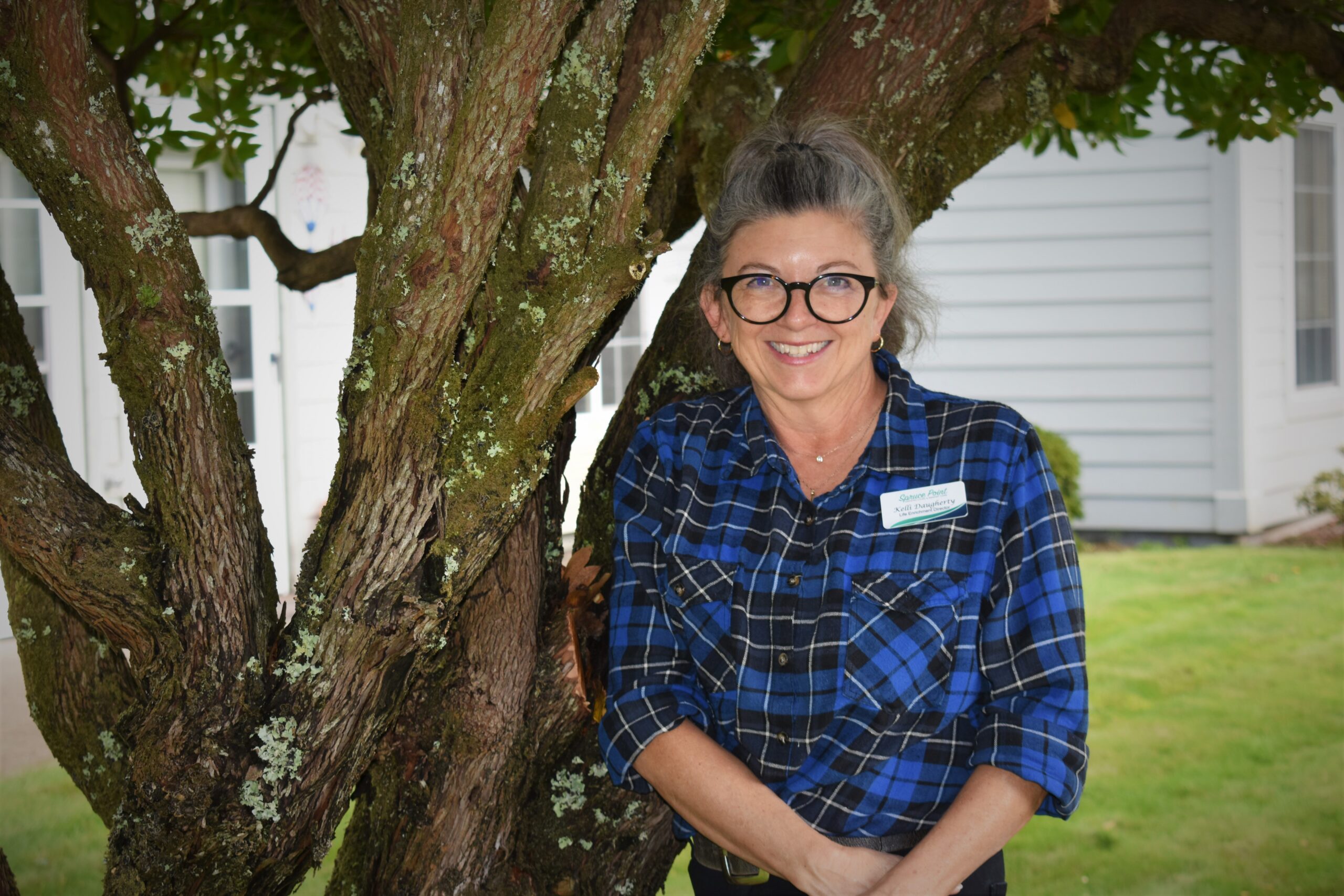 Kellie Daugherty
Memory Care Executive Director
Kellie Daugherty Bio
Kellie joined the Spruce Point Assisted Living team as its Life Enrichment Director in October 2019. In this capacity, she was responsible for developing and coordinating successful, engaging, and entertaining activities and volunteer programs while also assessing each residents' unique interests, managing the department's resources and the program's ongoing needs. Currently, Kellie is the Executive Director for Spruce Point's memory care community overseeing all day-to-day operations, safety, and care for the memory care residents.
Immediately prior to becoming Life Enrichment Director, Kellie worked as a Med-Aide, but she spent many years before that employed by the Disney Co. as a professional figure skater.
In her free time, Kellie enjoys reading, gardening, family time and the Kansas City Chiefs. She is happily married to her husband and has five great children.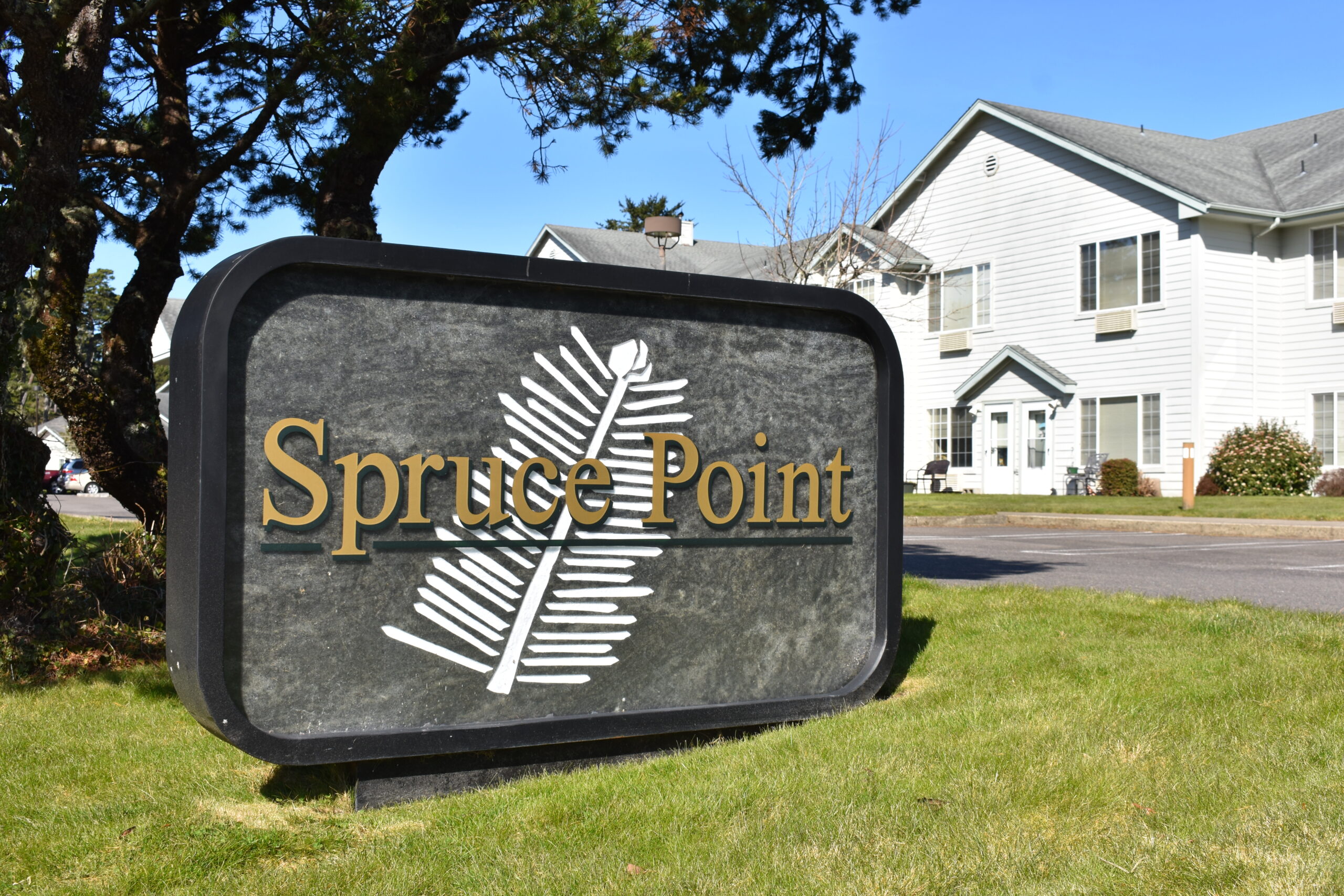 Traci Waiss, RN
Health & Wellness Director
Traci Waiss Bio
Bringing with her more than two decades of related experience, Traci has joined the management team at Spruce Point Assisted Living and Memory Care as its Health and Wellness Director where she is able to utilize her extensive medical knowledge and expertise to ensure each resident is well cared for and living their best life.
Prior to her arrival at Spruce Point, Traci was most recently a Dialysis Area Team Lead for four years.
Traci received her initial start in healthcare as an EMT in the Washington DC area while she worked through high school and college, later obtaining her LPN and eventually her RN. She worked mainly in Hospice in Oncology until moving to the west coast and taking on the Health Services Director position at Spruce Point, which she held from 2014-2017.
Her favorite thing in the world is her family. Traci and her husband have blended their beautiful family and, in addition to their own children, they are currently in the process of becoming permanent guardians of two foster children. Together, they share three children still at home, one at the Naval Academy, one at West Point, and three settled into adult life in the Florence area. Through her marriage, she enjoys two "bonus" grandsons and one "bonus" granddaughter. And to add to her already well-blended family, they also have four dogs and four cats. In her free-time, she enjoys going kayaking with her family, taking nice walks on the beach, and simply being a mom.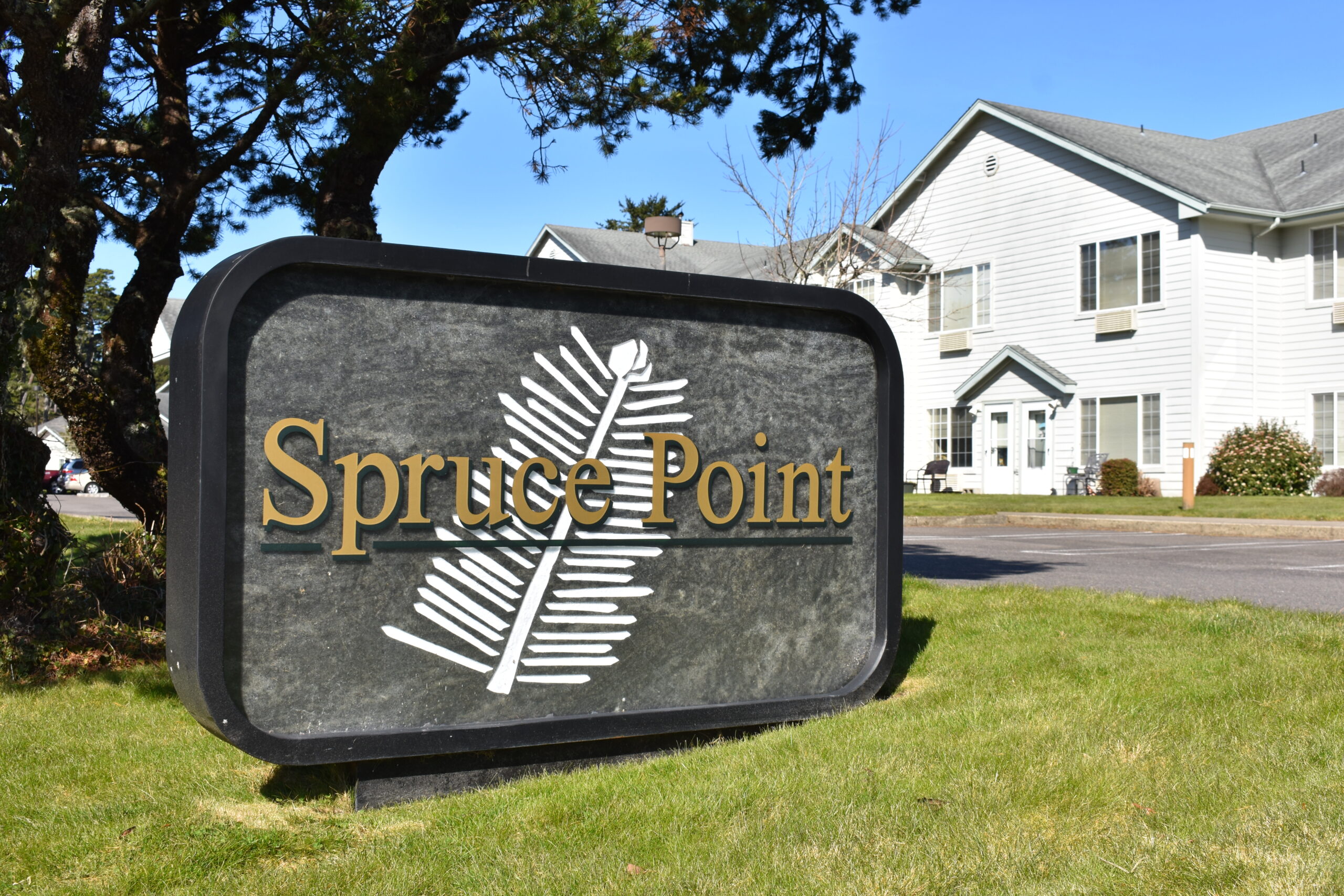 Cassandra Sprague
RCC, Memory Care
Cassandra Sprague Bio
Cassandra Sprague is currently the Resident Care Coordinator in Spruce Point's Memory Care community, a seamless transition from her original role as the Memory Care Activities Director. In that capacity, she was responsible for developing and coordinating a successful activities program through regular and conscientious assessments of each resident's unique interests, planning and managing resources to support the Activities program needs, and creating a monthly activities calendar full of robust enrichment opportunities for each individual residing within the Spruce Point community.
Cassandra has demonstrated continual professional growth at Spruce Point, originally being introduced to the Assisted Living community as a Med-Aide responsible for the timely and accurate distribution of resident medication at Spruce Point.
In her free-time, you can often find Cassandra traveling, hiking, and spending time with her family. She has two beautiful children, sons Nicholas and baby Jaxton.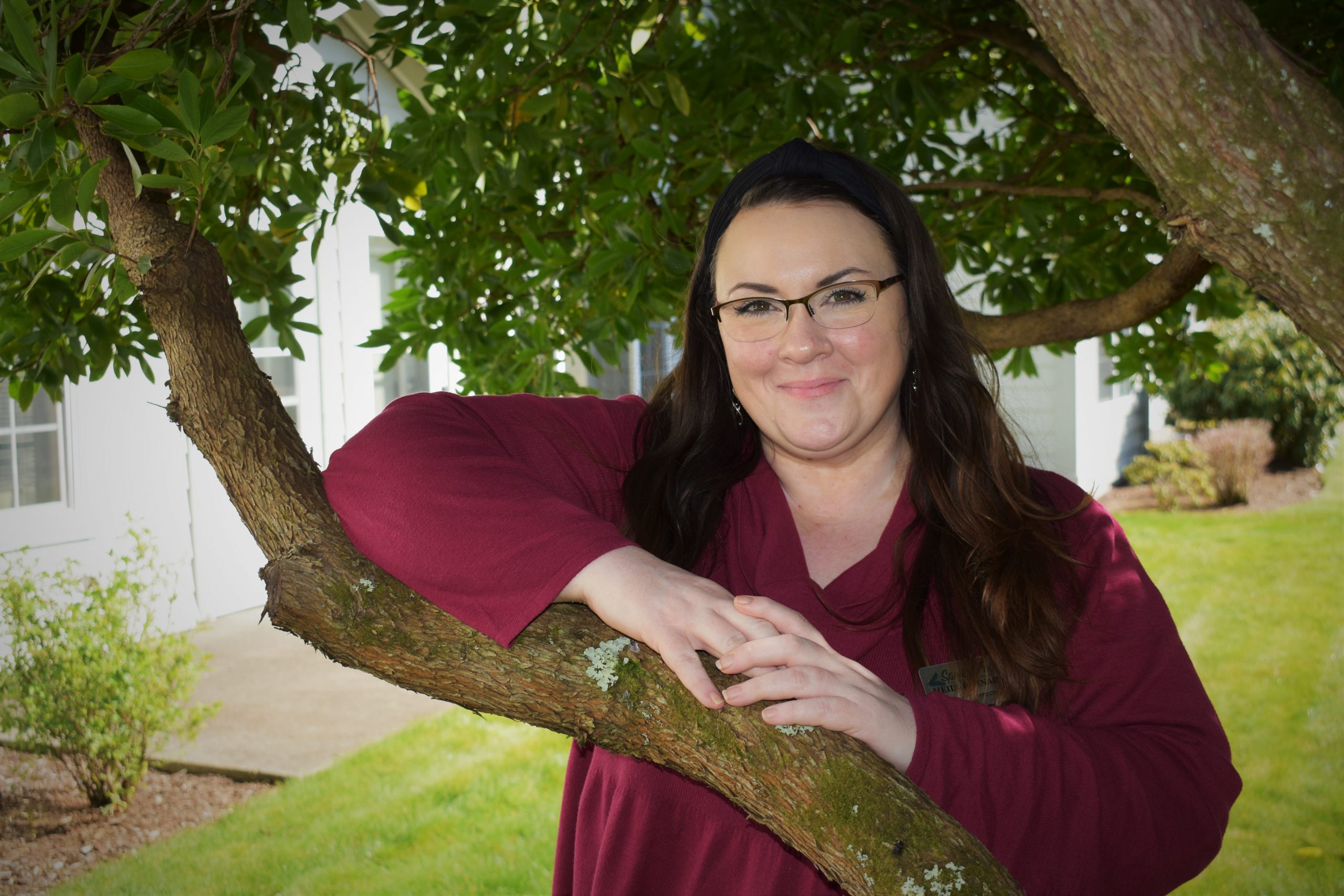 Heidi Bernard
Resident Care Coordinator
Heidi Bernard Bio
Heidi originally joined Spruce Point Assisted Living as its Memory Care Program Director in December 2019, bringing with her more than a decade of professional experience in senior care. In this capacity, she managed many functions from resident care to staffing concerns. Currently, Heidi is the Resident Care Coordinator at Spruce Point, providing compassionate care and oversight of each resident, including assessing, managing health needs, communication with healthcare teams and family members, as well as supervision of the staff providing resident care.
Prior to her employment at Spruce Point, Heidi was a Case Manager at New Horizons In-Home Care, but she began her career in senior care as a caregiver.
Heidi has a Bachelor's degree in Health Sciences and Journalism from the College of the Canyons in California. She obtained her Administrator Licensing in 2016.
In her free time, Heidi loves beach combing and rock hunting! She also enjoys creative writing, music, and anything crafty, but her passions are Dementia and End-of-Life Care. She lives with her husband of 20 years, Dustin; her teenage daughter, Allison; and her Yorkie, Mara.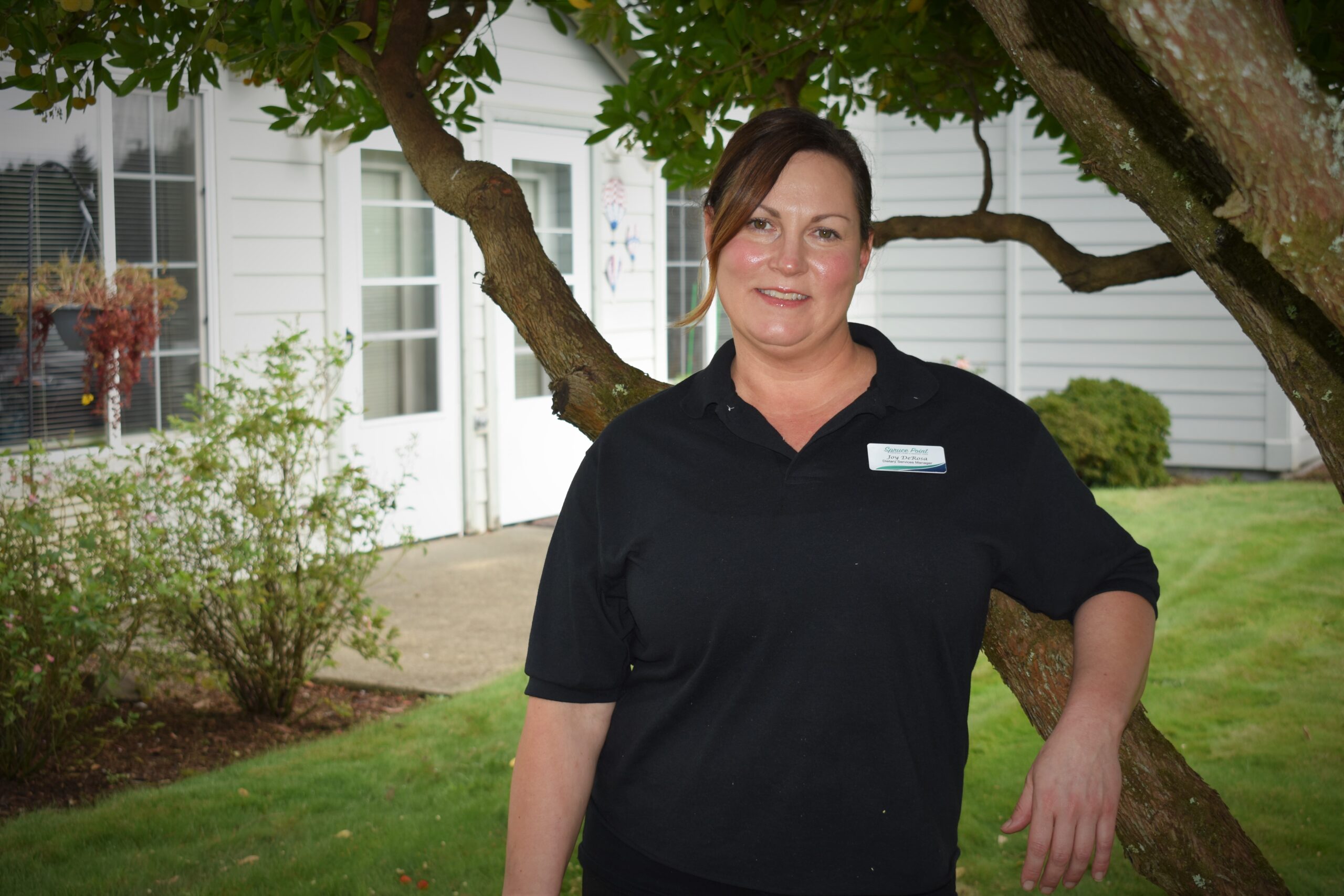 Joy DeRosa
Dietary Services Manager/Chef
Joy DeRosa Bio
Bringing with her 25 years of professional culinary experience, 15 years as a Chef, Joy joined the Spruce Point management team as its Dietary Services Manager in May 2020. In this capacity, she is responsible for planning all menus, ordering and keeping proper inventory of food, supervision of all cooks and dietary aides, developing recipes, as well as overseeing the department budget.
With an innate passion for being creative and making people happy, Joy puts love into every meal she prepares at Spruce Point Assisted Living & Memory Care. Her goal is simple: to provide nourishing meals that meet each resident's unique dietary needs and restrictions while also affording a moment of happiness and fulfillment with every delicious bite!
Prior to joining Spruce Point, Joy was an Executive Chef at an area establishment. She is Serve Safe certified and is also Basic & Advanced Fire Fighting certified. In her free-time, you can often find her enjoying the great outdoors, riding her dirt bike, camping, or hiking.
With heritage originating from Sicily, Italy, it is no wonder Joy has food and beverage running through her veins – it's AMORE!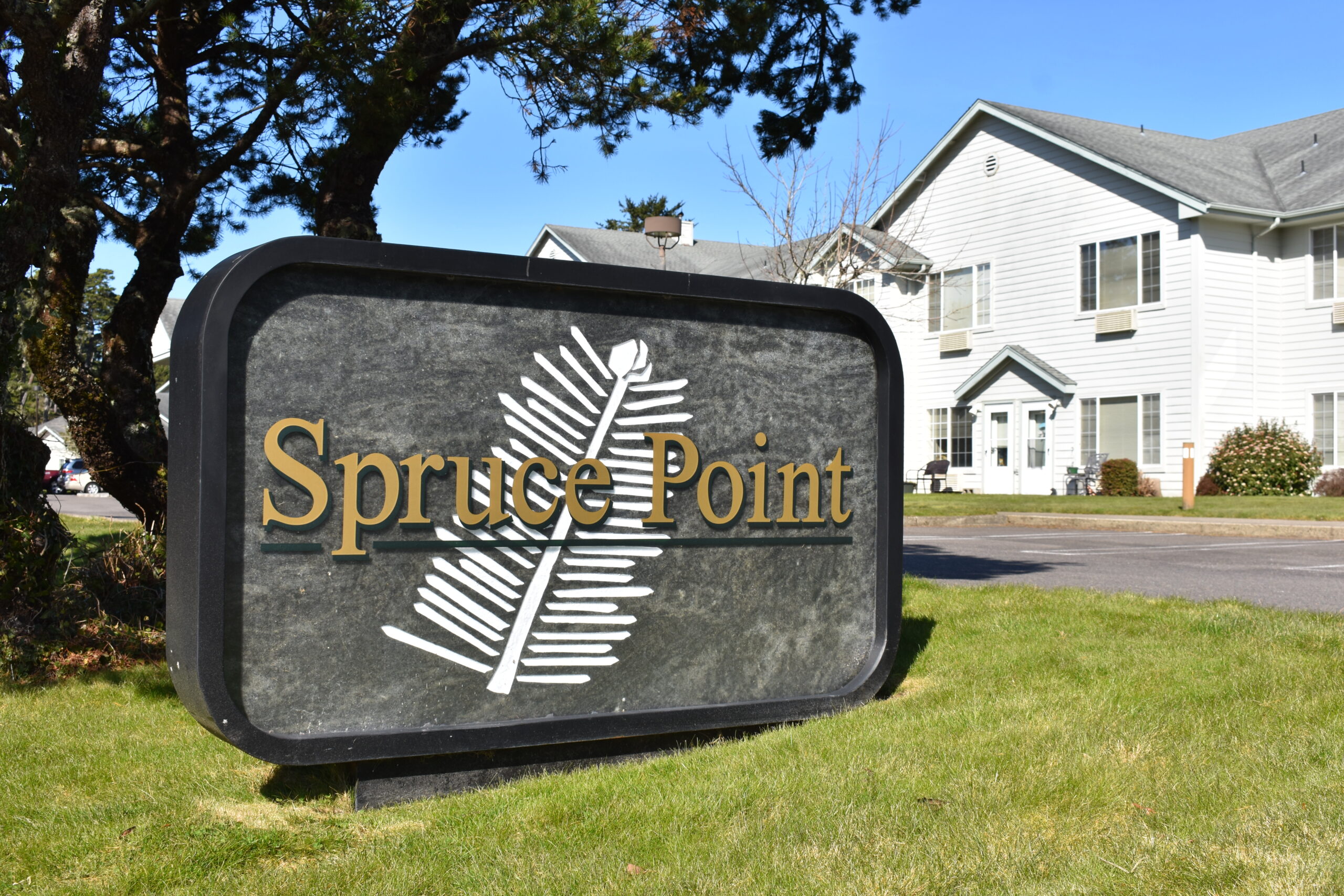 Charlene McCullough
Business Office/HR Coordinator
Charlene McCullough Bio
Bringing with her nearly two decades of professional experience, Charlene joined the management team of Spruce Point Assisted Living in March 2022 as its Business Office/Human Resources Coordinator. In this capacity, she is responsible for managing the finances of the facility with her primary responsibilities including payroll, accounts payable / receivable, account reconciliation, resident trust accounts, new hire compliance training, and human resources.
Prior to joining Spruce Point, Charlene was the Instructional Assistant at Roseburg School District. She has an Associate's degree in Accounting Technology and 15 years of experience in accounting.
In her free-time, Charlene enjoys family activities, animals, outdoors, shopping, and crafts. She is happily  married to her husband, Kyle, and together they have four children and one grandchild.
Please feel free to reach out with any questions at (541) 997-6111.  We understand this journey can be overwhelming and, at times, challenging. We are happy to assist you along the way.